21st Century skills are 12 abilities that today's students need to succeed in their careers during the Information Age.
21st Century skills are:
Critical thinking
Creativity
Collaboration
Communication
Information literacy
Media literacy
Technology literacy
Flexibility
Leadership
Initiative
Productivity
Social skills
These skills are intended to help students keep up with the lightning-pace of today's modern markets. Each skill is unique in how it helps students, but they all have one quality in common.
They're essential in the age of the Internet.
On this page, we'll take a look at what's included in 21st Century skills, how they help students, and why they're so important.
Join Chris Zook, content marketing manager at Applied Educational Systems, as he delves into the details of 21st Century skills.
Infographic List: 21st Century Skills
Want a quick graphic reference about 21st Century skills?
Keep this infographic on-hand for any student of any age — even as young as middle school!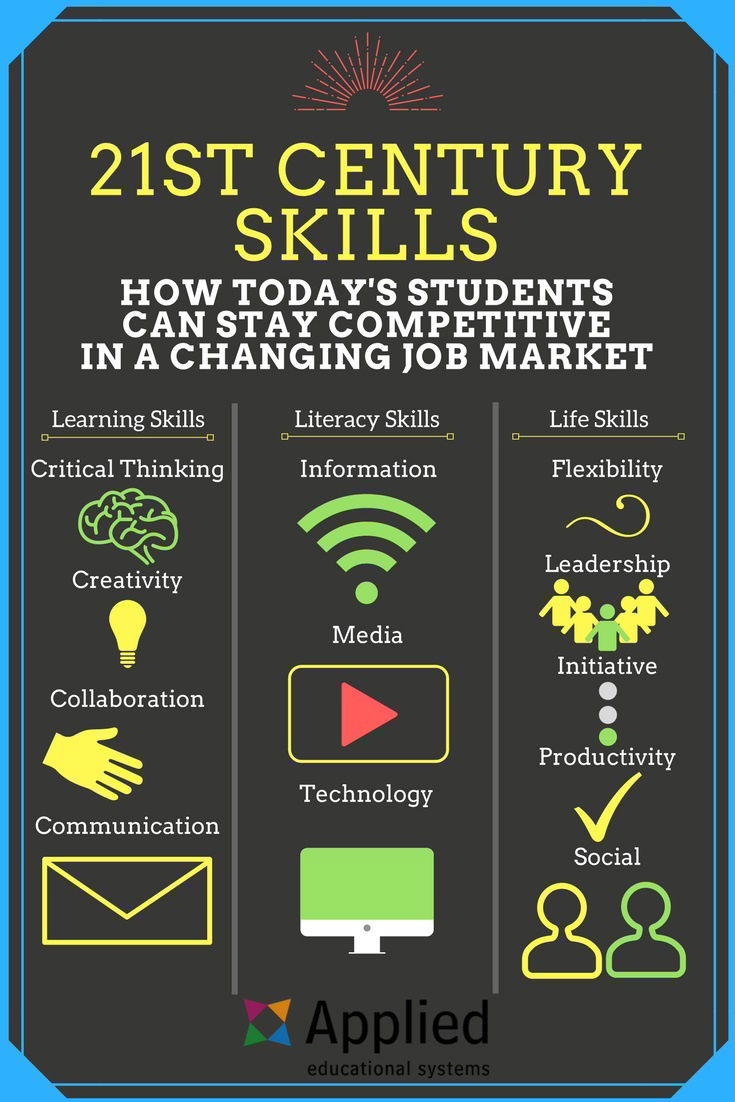 Let's start with an overview of the skill categories.
For more details please go to their website on: Applied Educational Systems
Frederic Adhitama- Network College Editor Manager & Head of Learning- Integrated Curricula