On October 19-23, global leaders gathered in Munich, Germany for the 2018 European Society for Medical Oncology (ESMO) conference to advance the science of cancer care, understand where the research currently stands, and disseminate knowledge within the oncology field.
ESMO is the equivalent of the American Society of Cancer Oncology's (ASCO) annual meeting in the United States and attracts thousands of practitioners, oncologists, researchers, and patient advocates from across the world.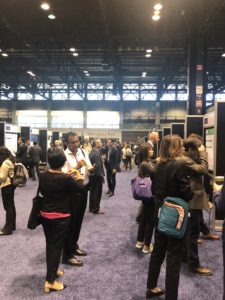 What's new in Colorectal Cancer (CRC) research?
That's a great question! This past week, there were a few promising (and not so promising) results from ESMO 2018.
Remember, just because a study isn't promising for cancer treatment, doesn't mean it isn't contributing to the larger body of research. To know what works, we also have to know what doesn't work.
Based on what we've heard from our patient advocate community, we've highlighted the top five research studies from ESMO that are important for the CRC community to understand as they continue to push for the best available treatments in the search for a cure.
Other notable highlights:
Barriers to early clinical trial access for adolescents and young adults still exist.
Taiho's drug Lonsurf, which is approved for metastatic colorectal cancer, showed clinical benefit in metastatic gastric and gastroesophageal junction cancer patients.
Challenges for cancer awareness and screening: Zorana Maravic from the Digestive Cancers Europe presented on the benefits and barriers of CRC screening.
Did you know Zorana was a panelist on global leadership at Fight CRC's Call-on Congress this past year?!