Our monthly newsletter is here, with ideas and resources for teachers using Book Creator in their classroom.
For the full experience, open this newsletter on our website.
Latest Book Creator updates
This month is Library Lovers' Month and with Book Creator's library feature, teachers can view student creations in real-time.
Here are a few tips for establishing a space where students can share their learning creatively:
New resources
We've recently published two more ebooks focusing on using Book Creator in the classroom. Check out 'Supporting language learners with Book Creator' and '15 Social Studies projects for Book Creator classrooms'.
We also concluded our series on the 6Cs of education, with Dr Beth Holland's final chapter - Citizenship and Character Education.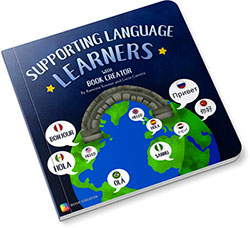 February Lesson Spotlight
Early Elementary (K-2)
For Black History Month, ask students to research and write a biography report. Idea #13 in this book includes tips for finding free images.
Find it here: Using Book Creator in the Elementary Classroom
BONUS: Check out these examples from our Facebook group
Upper Elementary (3-5)
Celebrate 'Tell a Fairy Tale Day' on 26th February with idea #25 "Write a Story". Students can write their own fairy tale and publish it with Book Creator!
Find it here: 50 Ways to Use Book Creator in the Classroom
Middle School (6-8)
With President's Day celebrated in the U.S. this month, encourage students to think about what they would do if they were president for a day! This book is full of ideas (check out #5) for getting students thinking and talking.
Find it here: Using Book Creator to Develop Thinking Routines
High School (9-12)
This book features resources for digital storytelling with high school students. You might ask students to create a Valentine's Day-inspired multimedia product to share a story of something they love!
Find it here: Using Book Creator in the High School Classroom
---
Book Creator Ambassador spotlight
Have you heard of The Tech Rabbi? Michael Cohen is a California-based educator and Book Creator ambassador featured in the new ebook 15 Social Studies Projects for Book Creator Classrooms.
Michael shares lots of ideas for empowering students as creators on his social media channels and in his new book Educated by Design.
As you explore ways to turn students into creators this school year, check out this book for plenty of ideas. You can follow along with Book Creator Ambassador Michael Cohen on Instagram where he shares lots of tips for teachers.
---
February Social Challenge
Create a post in our Facebook group sharing how you and your students are using the new library feature.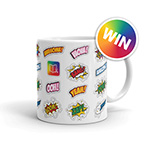 Tag the post #BCchallenge. At the end of the month, we'll send a special Book Creator mug to one lucky winner.
Not part of our Facebook group yet?
Join here, and get connected with other educators who are passionate about Book Creator. This special space is ready for you to jump into a discussion, pose a question, or simply read about other educators' favorite ways to use Book Creator.
Recent discussions: